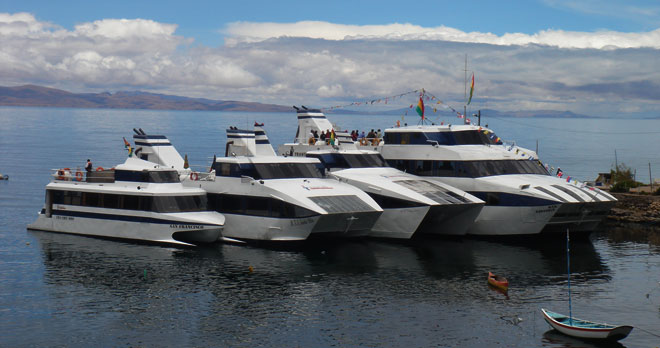 Start packet Puno to La Paz /( or la paz – Puno) over Copacabana in 2 Days, sleep at catamaran
Puno to La Paz /( or la paz – Puno) over Copacabana in 2 Days with boat trip from Copacabana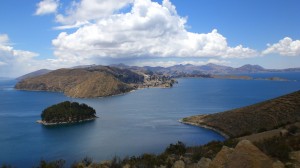 ---
You can choose this tour in 3 options hotel in la Paz
1 Budget tour : in hostals
2 classic tour: in 3* hotels
3 Luxe tour: all 4 * hotels
In this starting package you can go from La Paz to Puno in 2 days or from Puno to la paz with overnight at the catamaran.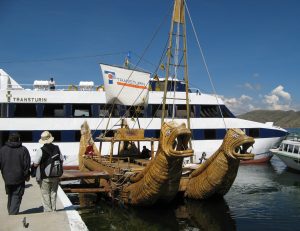 Departure: 6:30 (Peruvian time)
Arrival: 19:00 (+1)
DAY 1
Transfer: Puno / Copacabana 2 ½ hrs
Visit: Copacabana Sanctuary ½ hr
Cruise: Copacabana / Sun Island 1 hr
Visit: Inca Garden, Stairs and Fountain ½ hr
Visit: Inti Wata Cultural Complex 2 hrs
Cruise: Sun Island / Port / Overnight on board 2 ½ hrs
---
DAY 2
Visit: Community Tourism Program / Pariti / Kalauta / Pata Patani 3 hrs
Cruise: Lake Titicaca / Port 1 hr
Transfer: Port/ La Paz 2 hrs
---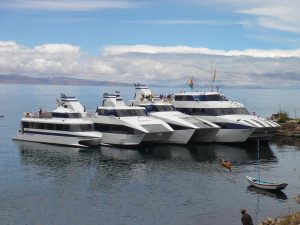 Service description 2 days
Day 1:
Early land transfer to Copacabana Sanctuary for a brief guided visit. At the Copacabana harbor you will board the Catamaran cruise ship to sail to Sun Island, the birthplace of the Inca Empire. In this legendary island you will visit the Inca Garden, Stairs and Fountain. The itinerary continues with a visit to the Inti Wata Cultural Complex which includes two underground Museums of
Archeology and Anthropology, the Traditional Medicine and the Titikaka Reed Shipbuilders Display Centers, the Pachamama agricultural Inca Terraces, a handicraft display, the Intica Lounge and at the Manco Kapac gazer a variety of Andean camelids. The Inti Wata Complex is the main private tourist attraction in Bolivia, available only to Catamaran Cruise Ship clients and
includes a unique sailing experience on board a huge Titicaca traditional reed vessel for a panoramic visit to the Pilkokaina Inca Palace.
Afterwards, board the Catamaran cruise again to sail while enjoying a buffet lunch. During this navigation you will be able to admire the Andean Mountain Range which on the Bolivian side of the lake is breathtaking; then the Cruise crosses the Tiquina strait overlooking the native made pontoons used to transport vehicles. Later at night, dinner will be served on board and afterwards enjoy an indigenous folkloric performance. Overnight on board, in double cabins with exterior view and private bathroom.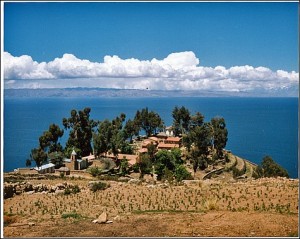 Day 2:
After buffet breakfast on board, continue navigation enjoying the overwhelming panorama of Lake Titicaca towards the islands of Pariti and Kalauta and the Andean lake community of Pata Patani. First Pariti Island, where we visit a typical local house that will allow appreciating the real livelihood of aymara people in the highlands. In this same island, local people started finding various ceramic pieces during their daily activities (digging for constructions, plowing to cultivate their products, etc.). This awoke curiosity among the villagers and archaeologists as well, so
archaeological diggings started and numerous pieces of fine ceramics dated to Tiwanaku culture were found. The ones that stand out are figures of wildlife such us tigers, monkeys, etc. which leads to think that Pariti was a ceremonial site visited by peoples from beyond the Andes. All these objects are currently in display at the Pariti Museum, which is part of the itinerary. After
Pariti the itinerary continues to Kalauta Island navigating in typical fishing barges that will allow a unique experience rowing among the totorales (reed plants) giving a special sense of peace and mysticism that this pristine area of the Lake provides. Kalauta is known for its funeral towers and it was once an ancient stone town considered an important pre-hispanic necropolis.
The itinerary continues through a large amount of Totora reeds to finally reach again the Catamaran Cruise Ship. Aboard the Catamaran enjoying a lunch on board, we reach the isolated indigenous community of Pata Patani. In this community, visitors have the opportunity to appreciate the lifestyle, traditions and daily activities through an agreement of Community Tourism with
Transturin. The community welcomes visitors at the port with flower garlands and makes them actively participate in their dances to the sound of typical instruments. This community is very rooted to ancient traditions and still makes a livelihood of fishing. A visit to the Pata Patani Museum is also in the itinerary; this museum shelters the oldest best-preserved Andean mummy called
Tani. Afterwards, the Catamaran Cruise takes you to our port to then by land reach the city of La Paz
---
Included:
SIC land transfer hotel to hotel
SIC navigation
snack & 2 x lunch +1 Diner
guided visits mentioned in the program
bilingual guide (Spanish-English).
1 night at the catamaran
1 Night Hotel – Hostal in La Paz or Puno
Infant and children policies
•From 0 to 1 year and 11 months, free of charge (not included meals, bed or seat in bus).
•From 2 to 8 years and 11 months, half rate charge
Observations:
•embarkation fee not included
•Accommodation in base a Twin Cabin.
•If Single Cabin required, add single supplement detailed in rate section.
•Urus Floating Island could be included on request at the beginning of the itinerary for an additional cost.
•For Christmas and New Year Holidays, the prices will be increased.
•The sequence of visits might be modified.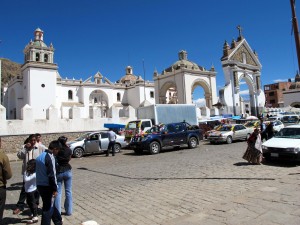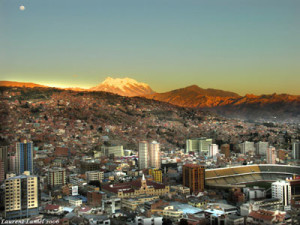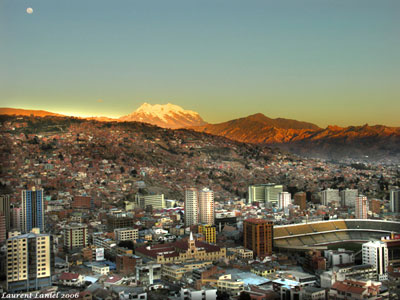 https://southamericaplanet.com/en/start-packet-puno-to-la-paz-or-la-paz-puno-over-copacabana-in-2-days-sleep-at-catamaran/
https://southamericaplanet.com/es/paquete-de-comienso-puno-a-la-paz-o-la-paz-puno-por-copacabana-en-2-dias-duerma-en-catamaran/
https://southamericaplanet.com/nl/start-pakket-puno-naar-la-paz-of-la-paz-puno-over-copacabana-in-2-dagen-slaap-op-catamaran/