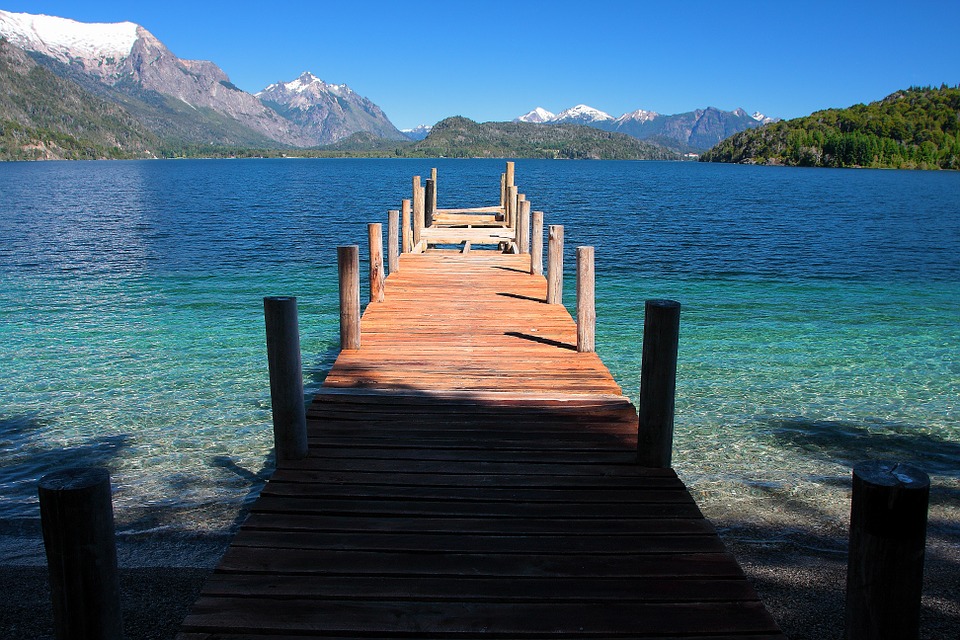 The Best of Argentina in 16 or 19 days
Argentina – Patagonia + North and South Argentina in 19 days
Individual tour with, hotels/transport and excursions included
From Buenos aires to — Buenos Aires
You can choose this tour in 2 options
1 classic tour: in 3* hotels/ mix local transport – private / mix private excursions – internat group
2 Luxe tour: all 4 * hotels / private transport / private excursions/
The most southern part of Latin America, in Argentina, is Patagonia.
It is one of the most capricious mountain landscapes in the world, a last impressive breaking loose of the Andes before going under in the sea.
But it is also a country of endless splendid untouched nature, penguins, glaciers, whales. We cross over Patagonia by bus and plane concerning a very large distance, certain is that you return homeward with pure lungs and a lost heart for this nature ! As extra you get a visit to the water falls of Iguazu !
How do we work ?
In our packet, you travel all by yourself, Southamerica planet take care for you, we reserve all your hotels and transport. When you arrive in Argentina you find in your first hotel an envelop with all the vouchers for hotels /buses and excursions. The excursions you do in International groups with English speaking guides.
We arrange also your transfers and give you the bus tickets to go from A to B, like this, you travel around by yourself but without worry's, all arranged by southamerica planet. If there are any problems, you always find support by contacting our offices!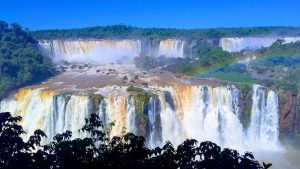 What is included?
* All transport and car rental, all hotels and all the tours as indicated in the program.
* All your vouchers, information packet
* All hotels are based on double room with private bathroom, single rooms on request for an extra price,
* all the transfers
* 24 h assistance
Not included
* Your food, in the hotels is breakfast included.
* The entry fees and taxes, like airport tax.
* Local and international flights ( we also can arrange)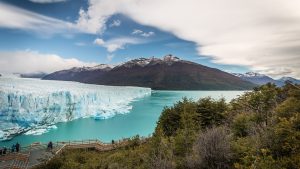 Argentina Total in 19 Days / 18 Nights
Day 1 – Arrive to Trelew
On arrival to Ezeiza International airport in Buenos Aires, you will be driven to the local airport to fly to Trelew city. Once landed, you will be taken to your comfortable hotel in Puerto Madryn.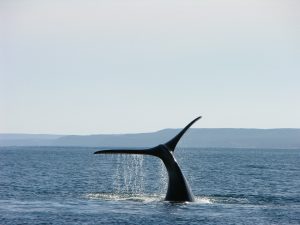 ---
Day 2 – Punta Tombo Penguin Rookery
Today after breakfast, you will leave your hotel in south direction to visit the most important Magellan's Penguin Rookery of Latin America with over 200,000 couples that return to the same place every year between September and April to breed their babies. Depending on the month you visit the protected area, you will enjoy different phases of the penguins cycle: arrival of adults, couple selection, copulations, nesting, feeding babies, change of feathers, etc.
Take a walk through the paths of Punta Tombo and be witness of these funny creatures, incredibly smart birds that will welcome you as if it was their city.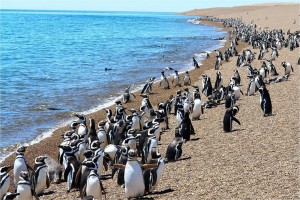 ---
Day 3 – Whales at Peninsula Valdes
After an early breakfast, our guide will pick you up to start a great overland adventure through the dirty roads of Peninsula Valdes. You first stop will be in Puerto Piramides where you will board zodiacs to get closer to Blue whales.
Whales choose the warm deep calm waters of this region every year between June and December to give birth and raise their babies. If you visit Peninsula outside the whales season, do not worry, you will still be able to spot other mammals and births like: sea lions, elephant seals, guanacos, american rheas, or even Orcas if you arrive in March.
Return to Puerto Madryn in the late afternoon. Ask your travel specialist about best dining options for seafood.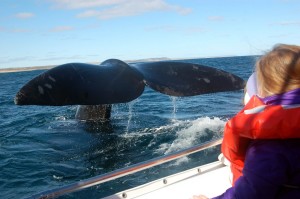 ---
Day 4 – Arrival to the "End of the World" & Beagle Channel
Today after breakfast, you will be taken to the airport in Trelew to board your flight to your next destination.
Facing the Beagle Channel and surrounding by mountains, Ushuaia, which is considered the southernmost city in the world, offers to one of the most enjoyable landings experiences in Argentina. On arrival to the airport, you will be taken to your comfortable hotel.
In the afternoon, you will be taken to the local pier to board the yacht through the Beagle Channel towards Les Eclaireurs lighthouse.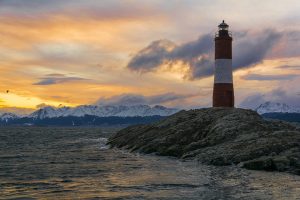 ---
Day 5 – Land of Fire National Park
Today after breakfast, your guide will take you to discover the Tierra del Fuego National Park in an active way. After an initial walk through the forest, you will get on our canoes to head down river and lagoons to famous Lapataia Bay. This full day tour will also let you experience a great break for lunch, organize by one of our local chefs.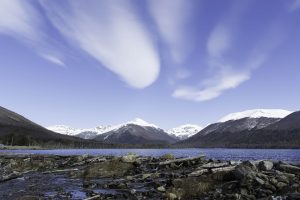 ---
Day 6 – Arrival to El Calafate
Today after breakfast, you will be taken to the airport to board your flight to your next destination.
Get ready for amazing views of turquoise lakes and rivers as you approach El Calafate airport. On arrival, you will be met at the airport for your transfer to your comfortable hotel.
After you get settled, you will be taken to a genuine Patagonian working ranch located by the shores of Lake Roca. You will be welcomed with homemade argentine pastries, before you start exploring the fields on horses o on foot.
While you are given a sheep shearing demonstration by local gauchos, a whole lamb is being slowly roasted "al asador". Dinner will be served in a "quincho" with impressive views of the Andes mountain range.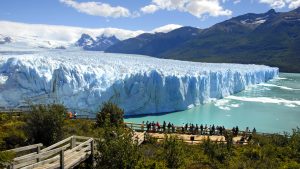 ---
Day 7 – Visit Perito Moreno Glacier
After an early breakfast, your guide will pick you up to start the highlight tour of your trip to El Calafate. You will travel along the Patagonian steppe entering Los Glaciares National Park to visit the Perito Moreno Glacier.
OPCIONAL ice trekking experience starts with a boat ride crossing Lake Argentino, you will reach a small shelter where our mountain guides will provide a safety talk before you put on the crampons that will let you walk on the ice. The hour and a half circuit introduces you to the fascinating landscape of glaciers: strems, small lagoons, gullies, cravasses and plenty of ice formations of the most incredible blues.
You will return to your hotel in the late afternoon.
Important: the ice trekking excursion is not allowed for travelers under 10 or above 65 years old, and for pregnant women. If this is your case, don't worry, you will still be able to visit the glacier, you would spend more time on the catwalks and take the pleasant nautical safari to get closer to the ice walls on a boat.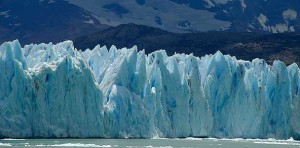 ---
Day 8 – Arrive to Bariloche
Today after breakfast, you will be taken to the airport to continue your travels in Patagonia.
Get ready to enjoy great views of the Lake District as you start the descent to Bariloche Airport. On arrival, you will pick up your car at the car rental counter.
The rest of day is left at leisure, if you are located by the Lake, you might want to take a walk along the shores of Nahuel Huapi. If you are located in town, why not taking a few hours to discover this beautiful destination and its architecture.
Bariloche hosts many of the greatest brewed beer and charcuterie deli-houses of the country. Ask your travel specialist about directions and further information about where to spoil yourselves with a welcome "picada".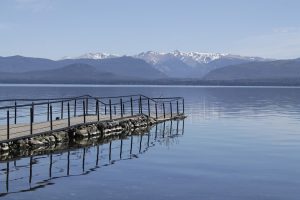 ---
Day 9 – At leisure in Bariloche: Panoramic Circuit
Today we suggest driving a panoramic ride of Bariloche main attractions visiting the lake area, Bonita beach, Huemul Island and Campanario hill where you can take the optional chair lift for great views of lakes and mountains from above (1050 m.a.s.l). You can continue the tour reaching Llao Llao peninsula.
If willing to keep discovering the area, aim for the Greater Circuit so you can visit Villa La Angostura area to the north of the city.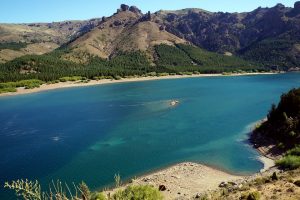 ---
Day 10 – At leisure in Bariloche: Sailing Lake Nahuel Huapi
Today you can drive to Puerto Pañuelo pier to board the boat sailing to Victoria Island where you will have time at leisure to walk some easy level trails. You will continue the ride to Puerto Quetrihué pier to enter the world famous Bosque de Arrayanes (myrtle woods), home to absolutely unique centenary trees which are inspiration to many artists.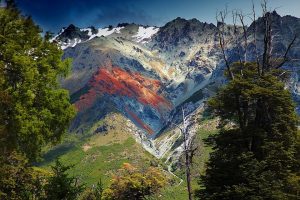 ---
Day 11 – Arrive to Mendoza
Drop your car at the airport on time to board your flight to Mendoza.
Get ready for amazing views from above as you approach to Mendoza airport as, if day is clear, you will have the Andes Range as background to your landing, while you get some views of the wine fields of Maipu, Agrelo and Lujan de Cuyo.
Our representative at the airport will take you straight to your posada located in Chacras de Coria area, where you will be surrounded by fincas and country houses dedicated to wine.
Mendoza is known as one of the most beautiful cities in the country, today will be at leisure to either enjoy activities at your hotel or take a ride to explore the city.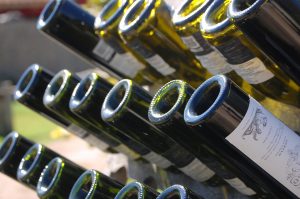 ---
Day 12 – At leisure at the wine fields
Today, we left your day at leisure so you can choose from a wide varied menu of optional activities that you can choose from based on your preferences. Some of you might like to just chill at your wine posada… or go adventurous and active by experiencing rafting, horseback riding, biking or Andes hiking options. Keep learning about Mendoza wines by visiting other teroirs in Maipu, Lujan de Cuyo or Uco Valley. Or why not joining a great enjoyable Argentine food cooking class? Ask your travel specialist for more options.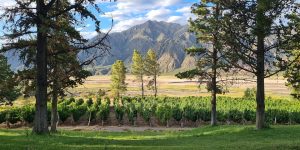 ---
Day 13 – Arrive to Salta
After breakfast, your transportation will take you on time to board your flight to your next destination, we hope you leave Mendoza with a smile on your face with memories of the delicious wines you have tasted…
Upon arrival to the airport in Salta city, one of our representatives will be waiting for you to take you to your comfortable hotel.
Ask your travel specialist about what's the nicest pena for tonight so you can discover northern folklore and music.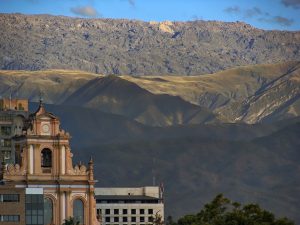 ---
Day 14 – The road to the Clouds
Today, you will have an early breakfast before leaving on the first road adventure to the Andes, visiting two very small charming towns: Tastil and San Antonio de los Cobres. You will be able to get a feel of how life is in these two isolated places, as if time stays still. After some free time for lunch, you will continue across the Puna to explore the large salt flats shared by Salta & Jujuy provinces. At Salinas Grandes you will loose sense of skyline as it merges with its reflections of the extreme bright white of the salt, a great opportunity to take funny and creative pictures.
Get ready for an exciting road descent to beautiful Purmamarca, a small village with a magical background provided by Seven Colors hill, this is where you will spend the night.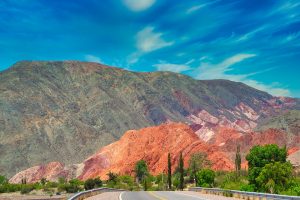 ---
Day 15 – Continue along Humahuaca Gorge
Today we suggest having an early breakfast to get the most out of your leisurely morning. Explore the path to Cerro Siete Colores or hike through Los Colorados, a great opportunity for nice pictures with morning sunlight.
Your guide will pick you up to continue your adventure along the Humahuaca Gorge, visiting Tilcara and Pucara ruins, Uquia Church and Humahuaca city, where you will have free time to discover the Cathedral and handicrafts market. You will be back in Salta city in the evening.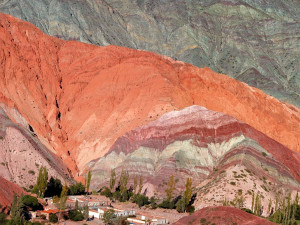 ---
Day 16 – Leaving traditions behind
If you have a few more hours in Salta in the morning, you might like to ask your travel specialist about the option of taking cooking classes or visiting Cabral Corral Dam.
Today you will board your flight to Puerto Iguazu. If lucky enough, you might be able to see the waterfalls from above as you approach to the airport.
Upon arrival to the airport, look for the sign with your name on it. One of our representatives will take you to your comfortable hotel where you will spend the rest of day at leisure.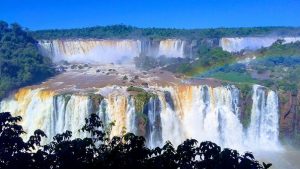 ---
Day 17 – Iguazu Falls National Park & Adventure Boat Ride
After breakfast, your guide will pick you up to enjoy the highlight of your trip: the amazingly lush Iguazu National Park and Waterfalls, which are some of the most stunning natural sites in the Americas. You will have the chance to discover many of the thousands of species of plants, birds, mammals and invertebrates that will curiously cross your path as you walk through this protected jungle area. An exciting adventurous boat ride will be waiting for you as you continue the tour, and as if it was a theatrical play, the Devil's Throat waterfall will be as a roaring background providing a unique unforgettable experience.
Return to your hotel in the afternoon. Ask your travel specialist about our most recommended restaurants in town.

---
Day 18 – Return to Buenos Aires & Romance with Tango
On arrival to the capital of Argentina, we will be waiting for you to take you to your comfortable hotel in the classy neighborhood of Recoleta. We believe this is the best area to stay due to a number of reasons: central location and easy access to anywhere else; safety; quality of accommodations and restaurants available; plenty of parks and green public areas to enjoy or even exercise; proximity to best museums; etc.
After you check in, you will have time to get to know Recoleta on your own, visit the famous cemetery, parks, churches and famous buildings, as well a some of best spots for tasting local food…
In the evening, you will be taken to one of the most traditional Tango houses in town for a Show while you have dinner. Why not taking some tango classes right before the show?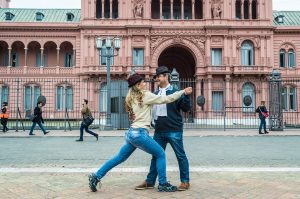 ---
Day 19 – Leaving Argentina
Today, you will be taken to the airport to board your flight back home.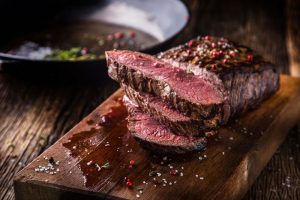 ---
NOTA / possible in 16 days if you don,t go to barriloche
Excluded:
* Intercontinental flights.
* Domestic flights, unless otherwise mentioned.
* Departure taxes or reciprocity fees.
* Not specified meals, optional excursions and tips.
* Entrance fees to National Parks, unless otherwise mentioned.
* Gasoline, parking costs or other car expenses in case of car rental.
---
Flights
Domestic flights can most probably be cheaper arranged via an Air pass of the destination. Please check your own flight/IATA contact. Flights stated in the proposal are example flights; therefore flight times and prices are subject to change. Not before southamericapanet has received the full payment of the booked flights on their account, the flights can be printed. Up until that moment flight prices, times and availability is subject to change.
---
General conditions
– Travel itineraries are on base of availability of the locations by booking. Hotels/providers can still implement price changes; therefore prices are subject to change in case no reservation and down payment is made.
Travel itineraries are excluding (National Park) entrance fees, unless this is otherwise mentioned in the proposal.
– 24 hour per day accessible by emergencies. The emergency phone will be forwarded in case for any reason the emergency phone is not instantly answered. In this case we ask you for your patience, as the forwarding takes a few minutes.
– Drinks are not standard included in the meals.
– At arrival in Buenos Aires the passenger obtains an information package with travel information, map of Buenos Aires, vouchers and if applicable a route description and bus tickets.
– In case the passenger wants to make alterations to the travel itinerary while already being in South-America, any extra costs will have to be paid by the passenger himself.
– A good covering health & travel insurance is obligatory.
https://southamericaplanet.com/en/the-best-of-argentina-in-16-or-19-days/
https://southamericaplanet.com/es/lo-mejor-de-argentina-en-16-o-19-dias/
https://southamericaplanet.com/nl/het-beste-van-argentinie-in-16-of-19-dagen/