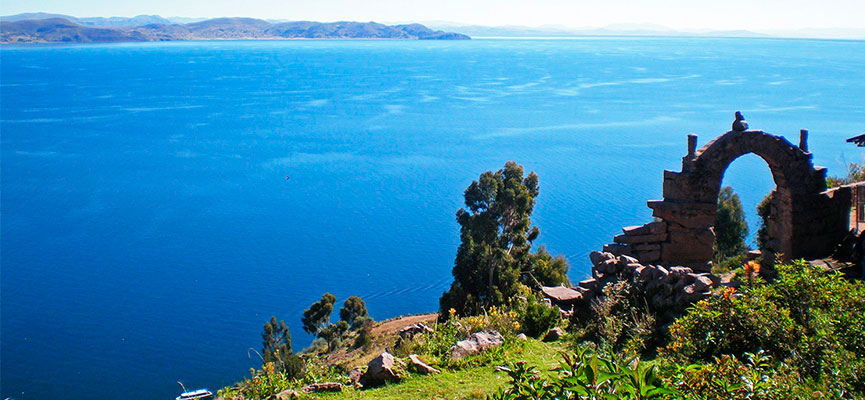 Uros floating islands + Amantani homestay + Taquile in 2 days
Visit Uros + Taquile + Amantani with homestay 2 Days
Day 1
Distance: 90 km round trip. Today you will visit the incredible Lake Titicaca situated some 3800m above sea level and covering an area of over 8000 square kilometers., begins at 7:30am with a transfer from your hotel to the port. We then travel by motorboat to visit the Uros floating Islands. The boat have a covered section in case of rain or cold weather. Stepping on the floating islands feels a lot like being on a waterbed but it is quite safe to walk on them. We see inside the houses, check out 2 of the 60 islands and rides on traditional reed boats can also be arranged. We then continue and after a 3-hour motorboat journey we arrive at Amantani Island. You will probably see local families running down the hill to welcome you. At the port our group breaks into smaller groups for home stays. Your designated host family will serve a typical lunch made from natural products. You stay with a local family; basic but a nice adventure! They will treat you as their own children. Then there is an optional football match with the locals, and a hike to the high point of the island to watch the sunset. After dinner your host family will dress you up in traditional local costumes and take you to the community hall for a small celebration, it is a lot of fun! This option provides a great opportunity to interact with the warm and hospitable islanders and to learn about their daily lives. We leave our big luggage at the reception of our hotel in Puno and travel with with a day pack. We also bring a smal present, like milk or fruit for our local family .Overnight at the Home stay ( Basic facilities )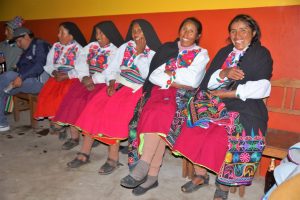 ---
Day 2
Have breakfast, then depart to Taquile Island. After an hour's boat ride we arrive at this unique place. There, a long gradually ascending path will take us to the village. It takes approximately 50 minutes to walk up to the village to visit the communal cooperative and there are plenty of photo opportunities on the way. We'll enjoy lunch at one of the local restaurants; the views are simply magnificent. The islanders are known for the beautiful textiles and garments that they produce, and interestingly, the knitting of these garments is done exclusively by men. Then we descend 500 steps down to the port. We return to Puno, a 3-hour return journey, at about 1 pm. Upon arrival at Puno, at approximately 4 to 5 pm we transfer you to your hotel (end of services.)
Included:
Transfer to and from harbor from your hotel
Spanish / English guide
Uros and Taquile + Amanntani tour
Tickets to all places to visit.
Motorized Motorboat.
Lunch + Diner in Amantani
No Included:
Lunch at Taquile
Other expenses not detailed in what the Package includes.
tips
NOTE / leave your large luggage at the reception of your hotel and travel with a backpack for 1 night
AND Bring warm clothes as it can get cold at night.
https://southamericaplanet.com/en/uros-floating-islands-amantani-homestay-taquile-in-2-days/
https://southamericaplanet.com/es/islas-flotantes-de-los-uros-casa-familiar-amantani-taquile-en-2-dias/
https://southamericaplanet.com/nl/uros-vlottende-riet-eilanden-homestay-op-amantani-en-bezoek-taquile-2-d-1-n/