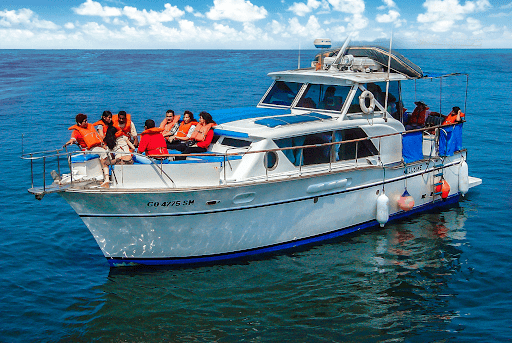 Visit the islands Palominos in Lima, See lions and Penguins in yacht
Palominos Islands by Yacht
*Callao bay and "La Punta" beach.
*San Lorenzo Island, the biggest in the country, currently a navy zone
*The Camotal, part of sumerged Callao on 1746.
*Fronton Island, old prision island.
*Cavinzas Islands, the most important sea birds and guano islands in the zone.
*Palomino Islands, natural residence and refuge of a big population of sea lions and sea birds.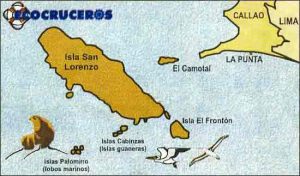 ---
We invites you to enjoy your yacht tour to Palomino Islands, an unforgettable journey of 4 hours only 30 minutes from downtown Lima, aboard a comfortable and safe yacht cruise, equipped with a sophisticated navigation equipment, experienced crew, bathrooms and other amenities. The yacht tour to Palomino Islands is one of the most entertaining in Lima, the crossing will give you a fabulous natural spectacle produced by the cold sea birds of Peru and thousands of sea lions where you can swim with them in their natural habitat.
The yacht tour through the islands of Callao is a route that begins in the bay of the point, continues bordering San Lorenzo Island, where the naval base is located; the El Frontón Island, where a maximum security criminal was placed until the 1980s; the Cabinzas Islands, inhabited by several guano birds; and finally it reaches the central attraction, the Palomino Islands. Upon reaching the Palomino Islands, we are located at the main point of our yacht tour, here we will observe a colony of approximately 8 thousand sea lions, surpassing in this way, the well-known Ballestas Islands in Paracas, in terms of the number of wolves marine and having the advantage of being in the Callao region, just 30 minutes from the city center.
We provides the possibility for passengers to enter the sea and bathe with sea lions, all this with neoprene suits and life jackets, and of course, the company and surveillance of our experienced crew.
Second deck/ It is free for passengers. It has a lounge, two cabins and 2 bathrooms where you can change your clothes before and after swimming with sea lions. The yacht has a kitchen where drinks and snacks are offered. This makes our service superior to others boats that work in the area. We also provide the
Details about the tour in yacht to Palommino Islands
Term: 4 hours. Days : 7 days a week.
Departures times: MONDAYS TO FRIDAYS: 11:30 AM
SATURDAYS, SUNDAYS AND HOLIDAYS: 10:00 AM & 2:00 PM
Transfer from miraflores to Callao between 10:30 am and 11:00 am Mon to Fri / Back in hotel Mon tot Friday 16 to 16.30 pm
Transfer from miraflores to Callao between 9:00 am and 9:30 am sat / sun and holidays also 13.30 to 14 h / Back in hotel Sat to Sun 14.30 to 15.00 pm or 18.30 to 19.00 h
Includes:
Spanish / English Guide.
transfer to your hotel.
shared Yacht.
Insurance.
Snack.
Wetsuit.
Lifejacket.
Not Includes:
Towel.
5.00 USD tax.
Diving Mask and fins.
https://southamericaplanet.com/en/visit-the-islands-palominos-in-lima-see-lions-and-penguins-in-yacht/
https://southamericaplanet.com/es/visite-las-islas-palominos-en-lima-vea-leones-del-mar-y-pinguinos-en-yate/
https://southamericaplanet.com/nl/bezoek-de-eilanden-palominos-in-lima-zee-leeuwen-en-pinguins-in-een-jacht/