Extencion eastern island, Isla de Pascua, Chile, if you like something special 3 days
[Sassy_Social_Share style="background-color:transparent;"]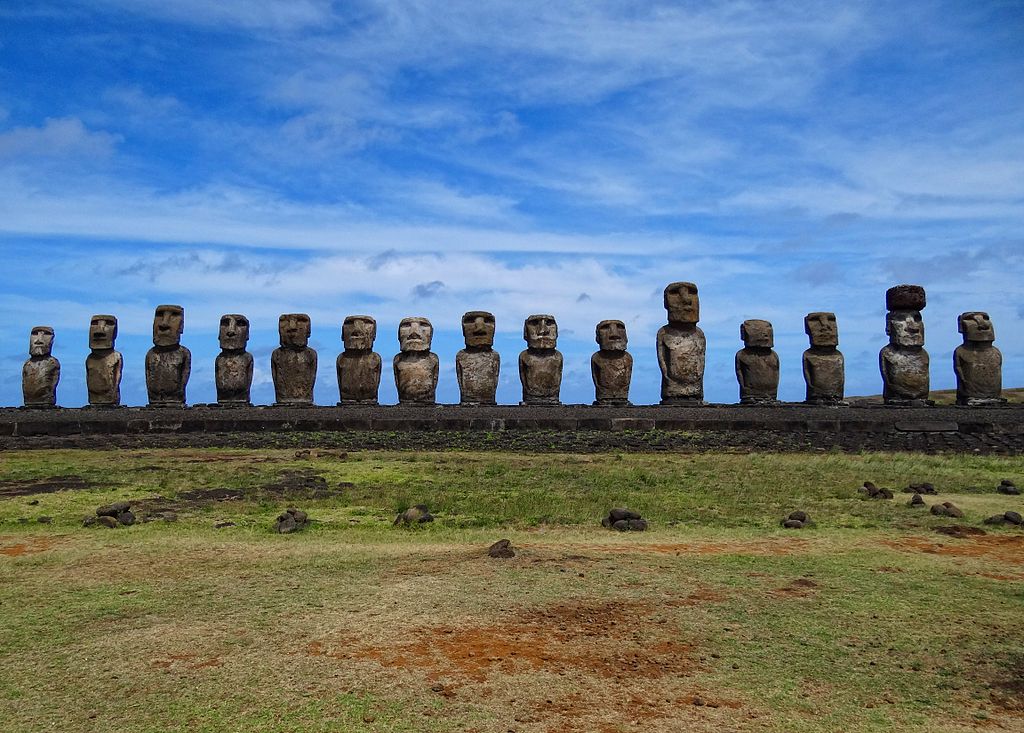 Easter Island is one of the world's most isolated inhabited islands in the southeastern Pacific Ocean.
Easter Island is famous for its 887 extant monumental statues, called moai , created by the early Rapa Nui People. In 1995, Unesco named  Easter Island a world Heritage site, with much of the island protected within Rapa nui National Park.


The name "Easter Island" was given by the island's first recorded European visitor, the Dutch explorer Jacob Roggeveen, who encountered it on Easter Sunday.
The large stone statues, or Maoi, for which Easter Island is famous, were carved in the period 1100–1680 Ce. A total of 887 monolithic stone statues have been inventoried on the island and in museum collections so far.Often identified as "Easter Island heads
Population 5761
Area  163.3 km2 /
We also can arrange flights + hotels and transfers in Santiago de Chile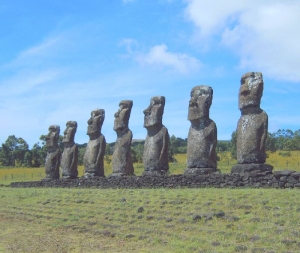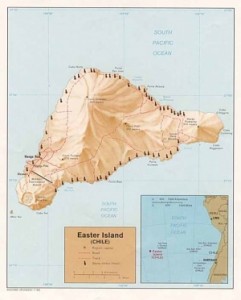 Day 1 flight from Santiago  to eastern island
Flight from Santiago to  Eastern island /Reception at Mataveri Airport and Transfer to the Hotel. Lodging at the Hotel Taha Tai
This Excursion you do Day  1 or day 3
PM: Ahu Akivi y Puna Pau: Description: Starting out from Hanga Roa and taking the highway leading to Anakena, the AhuHuri site is reached. It's one of the island's 25 ceremonial platforms and has a single Moai statue -restored in 1976 by Dr William Mulloy- the only one known in the island to have four hands.  The visit continues to AhuAkivi, an archaeological site in the Roihi sector and the first that was scientifically restored in the 1960s. It consists of a ceremonial site, particularly interesting not only for its location (in the center of the island) but also for the legends about its seven Moai. Later is a stop at AhuVaiTek archaeological site, with a large concentration of caverns and holes that probably contained water resources for Rapa Nui's early inhabitants. The last site to be checked out is Puna Pau, located east of Hanga Roa village, in a small crater of red volcanic matter. At the end of tour returns to Hanga Roa.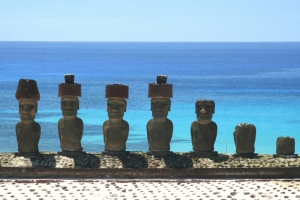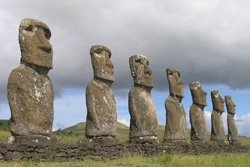 Day 2
FULL DAY EXCURSION TO ANAKENA BEACH
Duration: 6 hours approx.
Available: All year round.
Description: The tour starts in the village of Hanga Roa, the main town of Easter Island; in the first stop of the excursion you will arrive at what is undoubtedly one of the most interesting archaeological sites in the area: Rano Raraku, a volcanic crater with a lagoon in its interior and in whose vicinity you can find 396 moais. At 2 kilometers from this place is Ahu Tongariki, an impressive ceremonial platform 220 meters long. Here you can see 15 giant statues, each one of different shapes and sizes. Finally, you reach Ahu Akahanga, another ceremonial platform 18 meters long, but have not been restored. Then he returns to the village for lunch. In the afternoon, the route is resumed, advancing to Ahu Te Pito Kura, which contains the largest Moai on the island, 10 meters high and 90 tons. This archaeological site is also known as the navel of the world. Then continue the journey until you reach Anakena Beach. Legend has it that Hotu Matua, the first king of the island, landed on this beach and started one of the most amazing megalithic cultures that this world has known. At the end of the tour you will spend some time to rest and enjoy the white sand and crystal clear waters of Anakena. The return to Hanga Roa takes place along the south coast of the island.
Day 3
Breakfast at Hotel. At the agree time transfer to Mataveri Airport to your onward flight.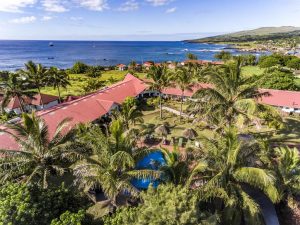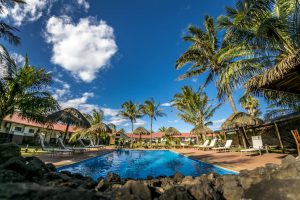 Service includes
* Private & Regular (SIB) services are provided with English or Spanish or French speaking local guides. Other languages are subject to availability.
* Meals duly specified in the program
B = Breakfas
t   L= Lunch D = Dinner. * Continental Breakfast included in Hotel Restaurant From 07:00 to 10:00 A.M.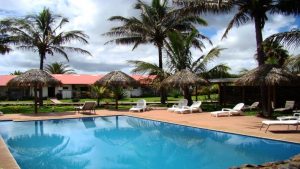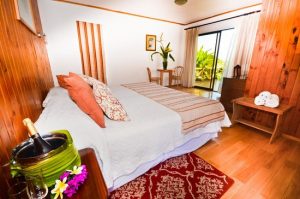 Not Included
*airport taxes.
*Tips to porters at Airport
*Extras of any kind (meal services not mentioned in the program, telephone calls, laundry
*An amount of USD 80,00 p/pax as entrance fee to Easter Island must be paid directly at the Airport by each pax.
Important
* Program could be changed according to flight itineraries, climate conditions, or in order to provide a better service
* 19% tax. All foreigner non residents in Chile are tax exempt. Just in case of non show the total will collect the room rate plus 19% tax.