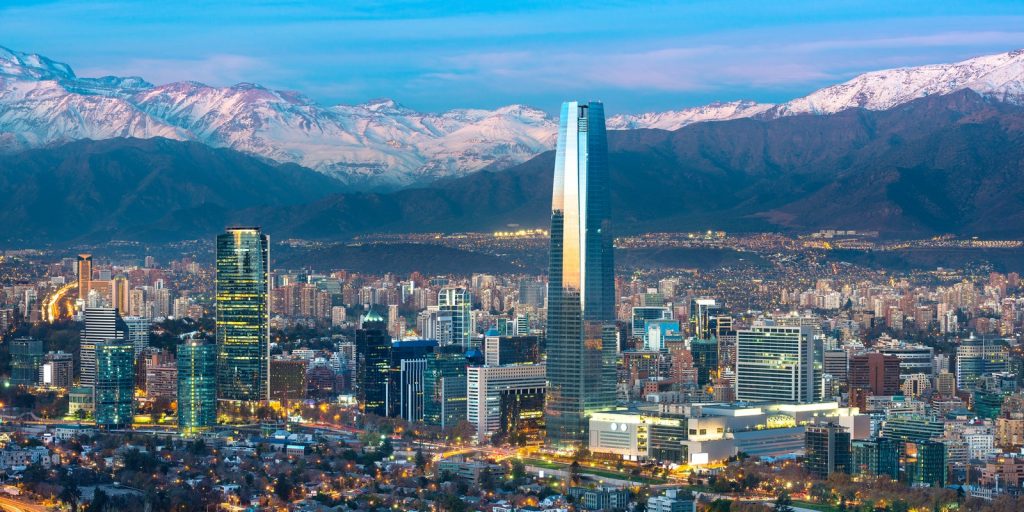 City tour Santiago de chile
We invite you to discover Santiago, a cosmopolitan city which has become one of South America's most modern hubs.
Described by the international media as a surprising destination, Santiago stands out for being
a cosmopolitan and modern city
that perfectly combines its traditions with a modern outlook. The tour will take you to visit the heart of the city and its emblematic sites such as the
Plaza de Armas, the Cathedral, Santiago's Central Postal Office
and its Municipality. We will also visit
the Moneda Palace
, which is the government's headquarters as well as the traditional neighborhoods of the historic city center. The tour also includes a visit to the Santa Lucia hill, named Huelén by the natives. It is a real urban oasis in the center of the city. There we will learn more about Chile's history and enjoy some of the best views in the city. After knowing Santiago, we will arrive to Barrio Lastarria, famous by it cultural, inherited and gastronomical offer. The second part of the tour will take you to the eastern side of the city, to the financial heart of Santiago, known for its modern buildings, impressive glass skyscrapers and its impressive sculptures designed by prominent national architects. There, you will see exactly why this area is known as
"Sanhattan
" among the locals.
TOUR Half Day
DURATION 4 hours
STARTING TIME 9:00 A.M +15:00 PM
INCLUDED ✓ Transport, Bilingual guide, Transport and Passenger Insurance
https://southamericaplanet.com/en/city-tour-santiago-de-chile/
https://southamericaplanet.com/es/city-tour-santiago-de-chile-2/
https://southamericaplanet.com/nl/city-tour-santiago-de-chili/