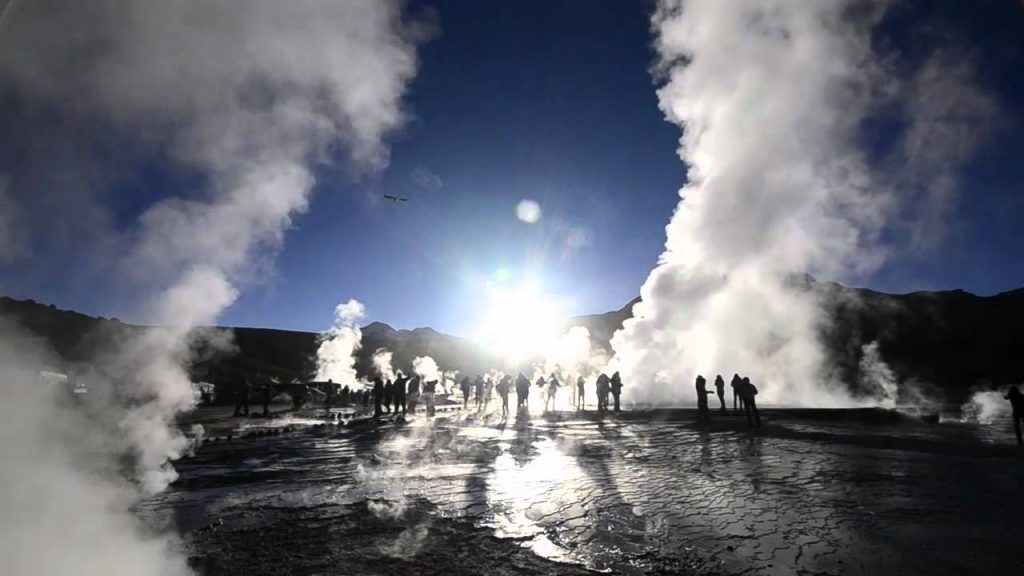 El Tatio Geyser and Machuca
Enjoy the show just when the sun rises, with El Tatio craters. Being hypnotized by the largest and beautiful geothermal field in the southern hemisphere.
El Tatio Geyser and Machuca
Connect with your rawest emotions with one of the most memorable sunrises of your life at El Tatio Geyser. It is the highest geothermal field in the world and is surrounded by vents spurting out water vapour.
We also visit Machuca, a small Atacameño village in the heart of the Andean high plateau. We finish by visiting the wetlands, a unique ecosystem high up in the Andes mountains.
EXPERIENCE
EL TATIO GEYSER ➝ VILLAGE OF MACHUCA ➝ AND BOFEDAL DE PUTANA
On this exciting tour, we will visit the impressive El Tatio Geyser (Geysers del Tatio), at 4000 meters above sea level on the Andean plateau!
Our journey to the Altiplano starts in the early hours, so we can watch the sun rise in one of the most important geothermic fields in the world: the Tatio Geysers. There are over 70 geysers with pools of boiling water spurting vapor.
It is best to see them first thing in the morning, so you can truly appreciate the beautiful contrast of colors between the intensely blue sky and the pristine vapor from the geysers. We will then enjoy a deserved breakfast in this amazing setting, in the shadows of the Andes.
This will allow us to warm up, as the temperatures in the zone can range from 28°F to 75°F. On our way back to San Pedro de Atacama, we will travel through some beautiful landscapes, seeing the valleys, flora and fauna.
We will then stop off in the village of Machuca, a truly atacameño village of just 20 houses built from clay, straw and cactus wood. The inhabitants of Machuca all dedicate themselves to its tourism and will offer hand crafted Andean souvenirs and typical food from the región.
While there, we will also visit the wetlands where we can see flamingos, ducks and birds of the zone.
TOUR Half Day
MAXIMUM ALTITUDE Approximately ↑ 4,290 meters above sea level
DURATION 7 hours
STARTING TIME 4:30 AM
INCLUDED ✓ Pickup from hotels in San Pedro de Atacama, Live tour guide, Transportation roundtrip
NOT INCLUDED ✘ Entrance to National Park
https://southamericaplanet.com/en/el-tatio-geyser-and-machuca/
https://southamericaplanet.com/es/geisers-del-tatio-y-machuca/
https://southamericaplanet.com/nl/el-tatio-geiser-en-machuca/