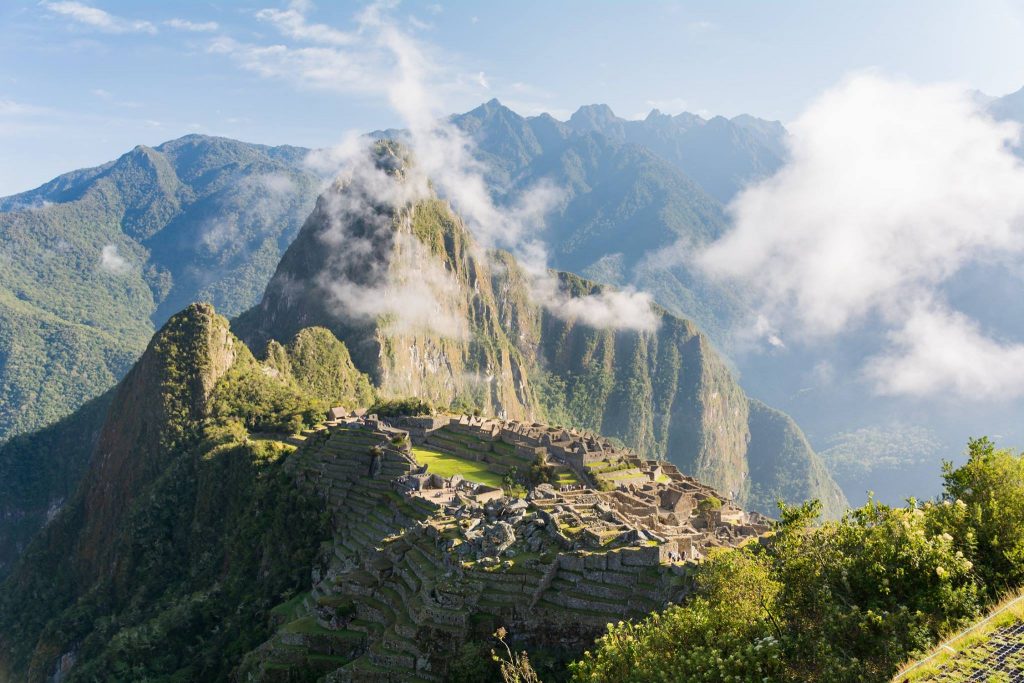 Rules 2020 Machu Picchu and more ,,,
Some new things 2020!
1 Machu picchu
* everyone is obliged to follow a fixed circuit ,,, in the end you go outside at another exit than entrance ,,,, so it is not possible to go back in to possibly walk to the sun gate
* compulsory with guide and guide does tour of 2 1/2 h
* people who have huayna picchu permit can stay a little longer / There are only 3 entrance hours with 100 permits per day that sell out quickly 6-7 and 8 AM. If someone wants to do Machu picchu Montagne mountain he has to buy 2 expensive entrance tickets because it does not work at given times ,, (at the moment)
* once you are outside you are no longer allowed to enter ,,,, nor to pee and there is no toilet inside
* Every hour 6 – 7 – 8 AM there are 800 Permits / the first hours are sold out quickly as everyone wants these hours / so be quick if you want to machu picchu in the first hours, after that it is 560 Permits per hour / last entrance tickets are at 14 H
* NEW all plastic is prohibited on machu picchu and any other national park. Only possible to enter with aluminum or camel bag. So bring this or buy it in Peru.
PLEASE NOTE THIS INFO CHANGES CONSTANTLY AND IS NOT 100% FIXED.
2 Luggage during a Peru trip
* if you are going to sleep on amantani on titicaca, large luggage will be left in puno at the reception of your hotel.
* if you go to sleep in sacred valley and possibly go to aquas calientes (Machu Picchu) afterwards, also leave large luggage in cusco hotel, large luggage may not be taken on the train!
* At every jungle lodge in Puerto Maldonado, people with small luggage have to go to the lodge for 3 to 4 days, each lodge has an office IN Puerto Maldonado, where you can safely leave the large luggage, and before the flight to Lima, back can pick up, you have time on the spot to repack, but the boats are not equipped for large luggage and so all kinds of animals cannot crawl in luggage ,,,,
3 new law for minors under 18 may not travel alone, subject to the submission of an official certificate
4 tourism has been exempt from 18% tax on excursions and accommodation for years, but this is ONLY, if you do not stay in Peru for more than 30 days, you will be in Peru for more than 60 days, everything will be 18% tax on top of everything ,, , So calculate well how many days you stay in Peru, you cross the border after 60 days, and you come back in, you have another 60 days stamp.
5 That is also the reason why we make a scan and photo and ask for a passport and entrance stamp in Peru, because of the privacy law it is more difficult, but necessary for exemption 18% purchase Muchu pichu tickets, trains, buses and flights. We therefore also declare here that passports are ONLY used for these purposes and NOTHING ELSE
6 Incatrail permits 2020 are already in full sale, several months are already full ,,, but there are nice alternative hikes! in 2020-2021 we will also be the official operator of the inca trail with the permit, our own tents and equipment. Inca trailers are only allowed for a maximum of 4 h on machu picchu and are not allowed on Huayna Picchu mountain. If you book with an old passport or with identity card no, it is very important to also bring the document on which you booked with your current passport!
7 PERU special dates
Take into account these dates of increased prices in hotels or no place
CUSCO Inti Raymi (Cusco: 21-24 June)
CUSCO Semana Santa (Cusco: April 17-21
Fiestas Patrias (: 26th to 29th July)
A fantastic trip 2020-2021 wished by the entire Southamerica planet team