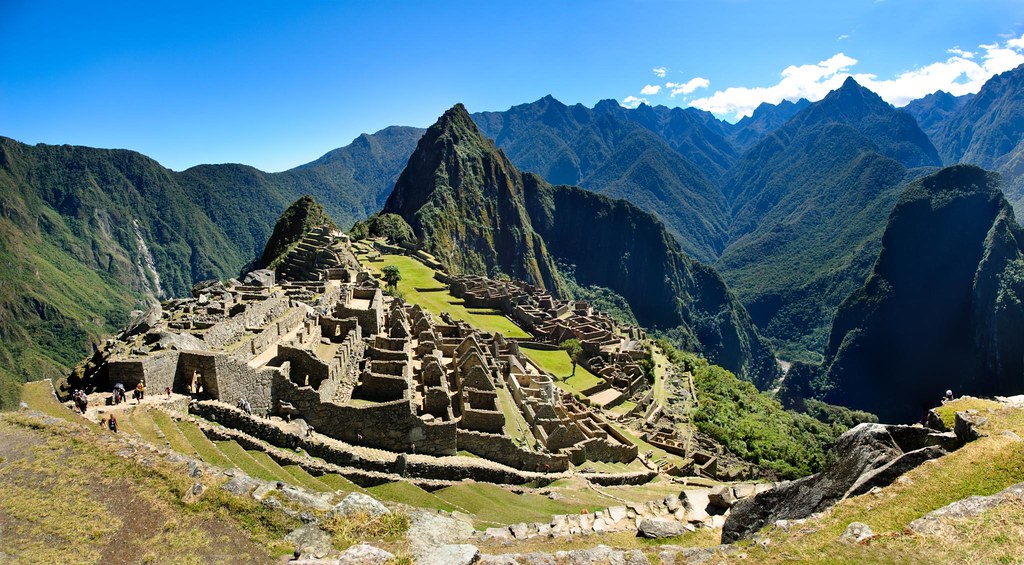 Start Packet Peru-Cusco adventure, 7 days with 2 days Incatrail, Sacred Valley, rafting, mountain bike
Cusco Traditional 7 days adventure packet
Cusco, the Inca capital. A city that is full of adventure. For people who like to visit Cusco in a different way, this is the perfect start packet
Cusco claims to be the oldest continuously inhabited city in the Americas. It was the religious and administrative capital of the Inca Empire and the equivalent of Mecca for the Inca's subjects; every person of importance throughout the empire tried to visit Cusco once in his lifetime. Most travelers usually end up seduced with this vibrant city and stay longer than first planned. The first thing that hits the newly arrived visitor to Cusco is the Inca walls, enormous granite blocks carved to fit together perfectly without the aid of mortar beds. Many of the walls were built upon during the construction of a new Spanish city. It's a tribute to the Incas that their anti-seismic design has survived the test of time while the Spanish colonial architecture has been rebuilt several times following a wave of earthquakes that have hit the city. Located at an altitude of 3.360m above sea level, Cusco was referred to as the 'Navel of the World'. In these 7 days, you do some adventure like mountain bike, rafting and 2 days Incatrail
Look below for optional excursions
---
You can choose this tour in 3 options
1 Budget tour: in hostals
2 classic tour:in 3* hotels
3 Luxe tour: all 4 * hotels
---
DAY 1.- ARRIVAL IN CUSCO + CITY TOUR.
City tour in Cusco
Upon arrival in the city of Cusco, you will be transferred to your accommodation. In the afternoon we start our tour in a shared old tram. This short trip is one of the funniest memorable parts of the holiday. The guide has limited English, but funny. Drive-thru the historical center of Cusco, and climb, all the way, to the Christ statue above Cusco for stunning views over the city. Have a glimpse of the ruins of Sacsayhuaman. Stop at a small corn museum and another old wooden tram with nice pictures from Cusco 50 years ago. Later on, you are free to visit on your own the Qorikancha (Temple of the Sun) and the Cathedral of Cusco.
---
DAY 2.- RAFTING TOUR IN THE SACRED VALLEY OF THE INCAS.
The Urubamba river is one of the most important rivers in Peru and is part of the Amazon basin, it runs from the high Andean ranges down through the Sacred Valley of the Incas. It has some exciting whitewater depending on the section of the river being done and the time of the year. You can find the most important section of Rafting during the season, it is located in Chuquicahuana area "Chuqui" class III sections on the Upper Urubamba river. There are good class III rapids and the water is not contaminated. This section of the river is full of adrenaline, on the "Chuqui" section of the river we will include a safety Kayak.
Our adrenaline-filled expedition begins, when we will pick you up from your hotel in our private transport, after one and a half hours drive we arrive in the put -in at the shores of "our River Lodge " where we can leave your luggage. Here you will enjoy, hot showers, toilets, a relaxing sauna, and a comfortable dining area.
Our professional Rafting Guides (English and Spanish) will provide you with all the proper Rafting equipment such as helmet, wet-suit, spray jacket, paddle, and self-bailing raft. After a comprehensive safety talk, you will drive 10 minutes more to Chuqui them We will be running exciting rapids class III & III+.
We can be in the river for about two hours and then arrive at our lodge. You will finish the rafting adventure at RIVER LODGE " Where we can enjoy a delicious lunch and you can enjoy a relaxing SAUNA. You can also do the activity of Zipline, which consists of 2 two secure cables that cross the Urubamba river with a distance of 100 meters, everything has no additional cost.
Our return would be in the afternoon around 5:00 pm.
---
DAY 3.- mountain bike to Maras and moray
The great number of trails surrounding the city of Cusco, in the heart of the Andes in southern Peru, is a paradise for mountain bikers. In the highland region, thousands of trails and paths reveal beautiful landscapes, Inca remains, and friendly local people. This one-day mountain biking trip takes you through the Andes surrounding Cusco, to the town of Maras and the Inca terraces of Moray. Moray was most likely used by the Incas as an agricultural experimental station. This tour is suitable for beginners as well as more experienced bikers, passing through small villages for approximately 5 hours (30 km). The beautiful landscapes and the abundance of flora and fauna such as hummingbirds and butterflies will make you feel like a part of nature! You will eat lunch at Moray and continue the day with a visit to the Pre-Inca salt terraces of Salineras: the perfect way to spend a free day around Cusco.
At 09:00 am, we will pick you up from your hotel in the city center of Cusco, get your bike ready and we drive by private car to Cruzpata in the Chinchero district at 3600 Mt or 11.800 feet, which is 1 hour driving from Cusco. This is where we will begin our biking tour through the Andes. We will drive on a wide nice road for 15 Km to Moray with ups and downs, till 3575 Mt or 11726 feet passing nice scenery. After our guided visit and rest, we drive 7 km down to the village of Maras, where we take our snack. After some rest, we drive another 7 km down to the salt terraces of Salineras, 3000 mt, or 9840 feet, where we have another guided tour. This trip is for bikers of all levels of experience, mixing the activity of biking with learning about the ancient Inca culture. We drive back to Cusco in our private transport, where we arrive between 4.30 and 5 Pm
RECOMMENDATIONS:
Bring a small backpack, wear sport cloth, mineral water, sunscreen, sunglasses, rain poncho
---
DAY 4 .- SACRED VALLEY TOUR PISAQ + OLLANTAYTAMBO
We will pick you up from your hotel to start the Sacred Valley of the Incas tour. We will first visit the archaeological group of Pisaq, which is characterized by its astronomical observatory, visiting the market in the city of Pisaq. We do a nice Pic Nic lunch in the sacred valley in beautiful surroundings.
After your lunch, we will visit the archaeological group of Ollantaytambo, monumental work of Inca architecture. We stay the night in Ollantaytambo.
---
DAY 5.- 2 DAYS INCATRAIL
Day 1: Inca Trail to Machu Picchu (Wiñaywayna-Aqua calientes ) 10 km
After breakfast, you walk to the Ollantaytambo train station. The train will stop at km 104, after 1and ½ hour from where you will start hiking the Inca trail, at an altitude of 2100 Mt. The trail starts with crossing the Willkamayu River by a bridge; also known as the Urubamba River. After you have crossed the river you will be visiting the famous Inca site of Chachabamba. After an introduction to Inca history, you will start walking a trail of roughly 8 km. After 3 hours of walking, you will reach the archaeological site of Wiñaywayna (2650 m). Winaywayna is also known as the second most impressive archaeological site after Machu Picchu. This fantastic place is a perfect example of Inca terrace farming, and it was probably an experimental laboratory for agricultural purposes in Inca times. The name Wiñaywayna means ´forever young´. After walking around this beautiful place you will continue your trek by crossing the rain forest, through a narrow path, until you reach Inti Punku (Sun Gate). At this point, you will have a great view of the most impressive place: Machu Picchu. After a break, we will continue by bus to Aguas Calientes where you will spend the night. This evening you will have the chance to visit and relax in the hot springs that are located in the upper section of Aguas Calientes.Total distance 10 km.
---
DAY 6.- 2 DAYS INCATRAIL
Day 2: Visit Machu Picchu
Early in the morning, we line up for the bus that takes you to the actual site of the "Lost City of the Incas." Machu Picchu. It Is about 25 min driving.
Your bilingual guide will take you throughout the vast ruins. Machu Picchu is the best known of the Inca ruins, as it is recognized worldwide, yet it is not mentioned in any of the writings of the Spanish Conquistadors. It is believed to have been constructed around the mid-15th century and was "rediscovered" by American historian Hiram Bingham in 1911. The guided tour of this fascinating place is an awe-inspiring experience. Visit the Main parts of Machu Picchu. After the explanation (about 2 hours) in total you can stay 4 h maxima at Machu Picchu.
We are going to visit one of these circuits,
Ministry of Culture has introduced fixed circuits from November 2021, depending on which one is available on the purchase dates. The ticket can only be used once to enter. You will then gain access to one of the circuits below. It's a one way walk, you can't turn back.
Included in this tour is the standard ticket, without Huayna or Machu Picchu mountain
NOTE: Keep in mind that if you want a Huayna Picchu permit you need to book far in advance (limited seats) and in this circuit you will only see a small part of Machu Picchu (only the lower part).
Casa del Guardián (guardian house) can only be visited in circuit with Machu Picchu mountain permit. The sun gate is only accessible to people on the Inca Trail 2 and 4 days.
After you are done exploring Machu Picchu you can walk down, or take the bus (included in the price) to Aguas Calientes to have lunch (not included).
In the afternoon you will take the train back to Ollantaytambo or Poroy, from where there will be a transfer to Cusco, where you will arrive late evening!
---
DAY 7. – DEPARTURE FROM CUSCO
At the specified time, transfer from the hotel to the airport or bus station, you will get help from our staff.
End of our services.
---
Included in this Package
-Transfers in / out (airport – hotel – airport)
– Assistance staff in English and Spanish.
– City tour in Cusco in city tram.1 H (In 4 * private) otherwise shared tour
– Rafting in Urubamba river
– zip line during rafting
– Mountain bike tour Maras Moray
– The Sacred Valley of the Inkas tour (In 4 * private) otherwise shared tour
– Incatrail 2 Days
– Entrance tickets to the various tourist centers
– Entry ticket to Machupicchu.
– Train tickets there and back Expedition train
– Hotel for 4 nights in Cusco 1 In Ollantaytambo + 1 in Aquas calientes
– All breakfasts at the hotel
– Bus up and down (Consettur to Machupicchu)
-1 Pic nic in the Sacred Valley ( in the private tour)
-1 lunch box during incatrail
-1 diner in aquas calientes
-1 Lunch in Rafting tour
-1 Lunch box in mountain bike tour
-Professional bilingual guide (English – Spanish) for all excursions.
-Personal assistance during your visit in Cusco.
---
Not included:
-Entrance at "Hot Springs
-meals not listed.
-Other things not mentioned are in the program.
---
IF YOU HAVE MORE DAYS IN CUSCO HERE ARE BEAUTIFUL EXCURSIONS
---
| | | |
| --- | --- | --- |
| | Optional excursions from Cusco | Click for Program |
| | In Pool / shared service | |
| 1 | Qeswachaka Inca Bridge | Click |
| 2 | Via Ferrata & Zip line in sacred valley | Click |
| 3 | Peruvian Coocking cours | Click |
| 4 | Mountainbike tour to Maras en Moray | click |
| 5 | Tour by horse above Cusco | Click |
| 6 | Paragliding Sacred valley | Click |
| 7 | ATV Maras Moray | Click |
| 8 | Rafting in the Urubamba River | Click |
| 9 | Maras + Moray 1/2 Day in Group | Click |
| 10 | 1/2 Day City tour Cusco | Click |
| 11 | 1/2 Day City tour Cusco with audio | Click |
| 12 | sacred valley tour | click |
| 13 | Tour South valley Cusco Pool | Click |
| 14 | The rainbow mountain or 7 color mountain | Click |
| 15 | Learn to make your own Chocolat | Click |
| 16 | 1 Day Coffe tour | Click |
| | Also possible In private service | |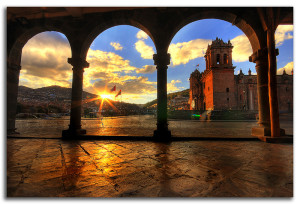 If you want to hike for 1 day, you can find nice options below
| | | |
| --- | --- | --- |
| | Day walking tours 1 day | Click for Program |
| | | |
| 1 | Maras – Moray – Chinchero+ waterfall Poc Poc, tour with 2 hikes | Click |
| | | |
| 2 | Trek to the Waterfall & Inka Site of Perolniyoc from Cusco | Click |
| | | |
| 3 | walk 10 km ruins above Cusco, like Sacsayhuaman in 1/2 day | Click |
| | | |
| 4 | Huchuy Qosqo Trek Full Day | Click |
| | | |
| 5 | Humantay and Salkantay trek to lagoon | Click |
| | | |
| 6 | Full Day Waqra Pukara Hike | Click |
| | | |
| 7 | Cachiccata trekking | Click |
| | | |
| 8 | 3 h walking city tour in Cusco in private | Click |
| | | |
| 9 | The rainbow mountain or 7 color mountain | Click |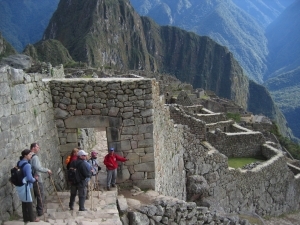 If you like to do an other trekking to Machu picchu , below the options
| | | |
| --- | --- | --- |
| | Trekking to Machu Picchu | |
| | | |
| 1 | 4 Days incatrail | Click |
| 2 | 4 Days Salkantay | Click |
| 3 | 4 days salkantay in Domes | Click |
| 4 | 4 days Lares | Click |
| 5 | 4 Days inca jungle | Click |
| 6 | 6 days Choquequirao with Machu picchu | Click |
---
What do we need for a reservation?
* Full name as it appears in your passport.
* Scanned copy of your passport.
* exact arrival date and flight number.
* vegetarian or not.
* room type 2 beds or 1 large bed.
* We ask for a 40% deposit when booking the rest 4 weeks before departure. Bank transfer to our Peruvian bank account or Wetravel (+ 4.5%)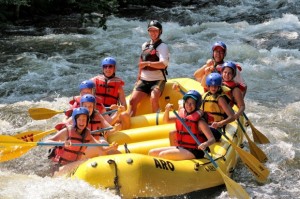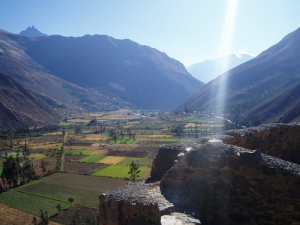 https://southamericaplanet.com/en/start-packet-peru-cusco-adventure-7-days-with-2-days-incatrail-sacred-valley-rafting-mountain-bike/
https://southamericaplanet.com/es/paquete-de-inicio-peru-cusco-aventura-cusco-7-dias-con-2-dias-incatrail-valle-sagrado-rafting-bicicleta-de-montana/
https://southamericaplanet.com/nl/start-pakket-bouwsteen-cusco-avontuurlijk-7-dagen-met-2-dagen-incatrail-heilige-vallei-rafting-mountainbike/